Employee Spotlight – Ashish Saha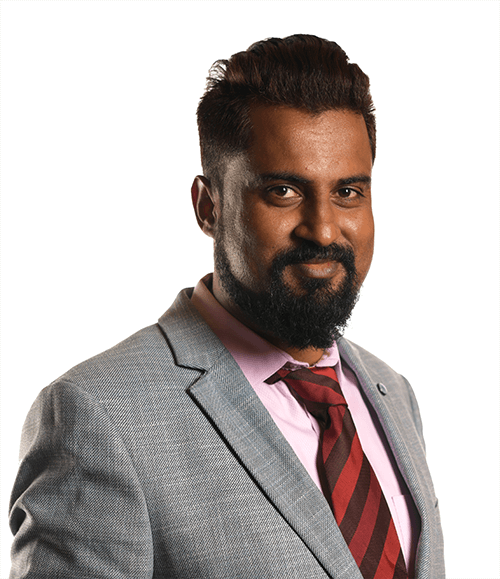 Q. When did you start your career at AArete?
I got my start with AArete when I joined what was then Third(i) in 2014. I came in as a Senior Consultant and worked on the technology side for commercial banking and hospitality clients. My work focused on building solutions and intellectual property tools. I worked hard and grew fast with promotions every year. Now, as a General Manager, my role is very different from when I started. I lead pre-sales and business development out of the Pune office and help with the continued growth of our technology practice.
Q. What is it like working out of the Pune office?
The Pune office team is like family! My office feels like another home and I am very comfortable and connected with my co-workers. We all work very hard and make sure we have time to relax and celebrate with each other. We never miss a birthday or holiday. For Diwali, I hosted everyone in my home to celebrate.
I had the opportunity to attend the US spring team meeting in Chicago this year and was happy to find that everyone there is also friendly and welcoming. As part of our team-building activity, we traveled around the city delivering donuts to clinics and doctors' offices. It was a great opportunity to meet people in the various US offices around the country. Everyone made me feel very comfortable and I am grateful for such a rewarding and unique opportunity.
Q. How have mentors at AArete helped with your professional growth?
I have always been a results-oriented person. I have strong focus and can deliver things quickly. Leadership at AArete has very high expectations and they have taught me to approach my work differently with a stronger emphasis on quality. I admire their desire for perfection and work hard to meet their standards.
Q. What challenges have you overcome in your career?
Being an introvert and working in business development is challenging. My role demands me to be outgoing and I have had to adapt. I am always working on my presentation and communication skills. When I speak with clients, I bring strong knowledge from different domains. I can understand their business needs and technical challenges. It is so satisfying to master the balance between technology and business to deliver a client solution tailored specifically for them.
Q. What tools and solutions are you focusing on now?
I listen to and read a lot of news and industry-related content related to COVID-19. I am interested in the B2B perspective and how to strategize new solutions to help businesses move forward in this new landscape. I have been working on a curated knowledge base that will help businesses find solutions to help them recover from the impact of this pandemic.
Q. What advice do you have for someone interested in a career in technology consulting?
I've worked with various types of technologies over the years and since I do sales, I have to know about all the latest updates. Learning is a continuous process and emerging technologies change quickly. We need to always be upscaling our skills. In consulting, it is most helpful to have a broad range of knowledge and experience, rather than finding your skillset is too focused on one specific area.