Employee Spotlight – Liz Yi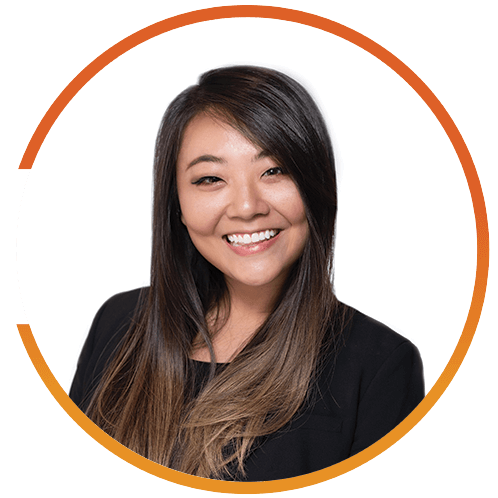 The month of May marks the celebration of Asian American and Pacific Islander Heritage Month (APAHM)! As part of our ongoing commitment to D&I, we've connected with our colleagues who identify as Asian, Asian American and/or Pacific Islander to provide a platform to share their personal backgrounds, identities to amplify their voices in our organization though employee spotlights.
To kick off the month, we're featuring manager Liz Yi.
Q. How has your background or experiences as an Asian American helped you to achieve excellence and make AArete a better place?
There are so many things I can speak to here, but one that sticks out to me is a core principle my parents and grandparents taught me since I was young, which is to lift others up with respect, even if it means over-extending myself. A lot of us grew up greeting our elders with a 90-degree bow, waiting for our parents to have the first bite at every meal, and gifting our first paycheck back to our parents. Some may interpret this as a submissive culture, but for me, it's an expression of deep regard that I can practice and apply every day. I try my best to carry this kind of gratitude and respect, even at AArete, which has pushed me to extend myself at times, but with the hope that it will inspire excellence and going that extra mile with my teams and coworkers.
"Liz joined our project as a new hire and from day 1 made a strong statement about her strong work ethic, respect for team and client, and drive for excellence. Liz's attitude and willingness to do whatever it took to support the team + her strong organization provided us a robust platform to drive the opportunities for the entire duration of the project. Liz also brought many smiles, laughs, and treats to curate a strong team bond. She even delivered masks to me and my family when they were in short supply at the start of the Pandemic!"

Nihar Kanodia, Training Manager at AArete
Q. Who is an AAPI figure that inspires you?
Is it too cliché to say my mom? I hope not, because my mom is my greatest inspiration. My family has gone through so many things—immigrating to the U.S. with little to none, hustling hard to move to a really great neighborhood in Michigan where I spent most of my childhood, and then falling back into financial distress when the 2008 recession hit my family hard. No matter what came our way, my mom's entrepreneurship and drive always brought us back on track. This past year when my mom's store was shut down for several months, she started her own mask business, which is now just a few months away from selling their millionth mask! She inspires me to be strong, to always find the silver lining, and to keep going.
Q. What is one thing you'd like to share about your heritage?
Did you know the Korean flag, the Taegukki, is a symbol of balance and harmony? My dad taught me to look at it this way: at the core, there is a yin/yang symbol that represents the balance of positives and negatives in your life, while the four corners of the flag—pointing east, west, north, and south, symbolize finding that balance with harmony in nature, family, and virtues.