Employee Spotlight – Phil Guison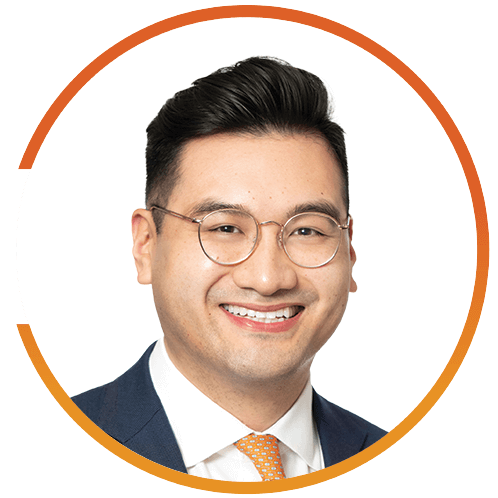 The month of May marks the celebration of Asian American and Pacific Islander Heritage Month (APAHM)! As part of our ongoing commitment to D&I, we've connected with our colleagues who identify as Asian, Asian American and/or Pacific Islander to provide a platform to share their personal backgrounds, identities to amplify their voices in our organization though employee spotlights.
Q. How has your cultural identity shaped your perspective on life and work?
After immigrating to Chicago in the late 80s, it wasn't easy for my parents to find stable footing. I remember how particularly frustrating it was for my mother to work two jobs when I was growing up – while she was college educated in the Philippines, her credentials did not meet "American standards." This sense of deflation and devaluation emboldened her to strive to something greater, regardless of the limits seemingly ascribed to her, and pushed me to emulate the same as I navigated life.
Growing up in a neighborhood where minorities were abounding, I experienced the struggles associated with assimilating into American culture, as well as the morale and identity-based transformations that accompanied them. Through my parents' early years in America, an elderly woman that lived in an apartment above ours took my mother and me under her wing, and eventually became my godmother. As an Italian proudly hailing from the south side of Chicago, she too experienced the perils of racist dogma in America. And stories of history through her lens allowed me to become acutely aware of my racial identity in this country, even at an early age. Unfortunately, she passed away before I graduated from 8th grade. However, her empathy and advocacy for a small, Filipino family living in a studio beneath her – with little command of English and different cultural norms – changed the course of our lives forever.
Q. How has your background or experiences as an Asian American helped you to achieve excellence and make AArete a better place?
Love. Empathy. Advocacy. Boldness. These are only some characteristics that come to mind when reflecting upon the heroes in my life, their impressions on my Asian-American upbringing, and their lasting impact as I mature into a leader.
I owe my success to those who have let me stand on their shoulders – both figuratively and literally. And the values that they have bestowed upon me are the same that I seek to share and proliferate with my AArete family.