At AArete, we navigate the intricate world of healthcare payer systems. Whether you're engaged in Medicaid, Medicare, or commercial sectors, our solutions, driven by data, are engineered to amplify your growth and overcome challenges. By harnessing industry expertise, market intelligence, and data-driven strategies for optimal client value, AArete offers featured services across two key domains: Product, Growth, & Member and Risk Adjustment & Reconciliation (RA).
Product, Growth & Member
In the diverse ecosystem of payer networks, a one-size-fits-all strategy doesn't cut it. AArete collaborates closely with healthcare payers on product growth strategies to increase membership and expand market share. Our data analytics capabilities offer invaluable insights into regional dynamics, member trends, and competitive landscapes to understand drives for member attrition and retention. From refining provider networks to enhancing formulary benefits and improving member product transitions, we're your partners in achieving lasting growth and a reputable market presence.
Featured Services
Product Growth Strategy &
Market Expansion
---
Custom strategies for sustainable growth and enhanced performance through product evaluation and diversification, market intelligence-driven performance evaluation, and the development of a unique framework for seamless implementation.
New Product Implementation
Support
---
Benefit from a holistic approach to product implementation: align your network and product solutions, receive tailored roadmaps for successful market entry, and ensure ongoing regulatory compliance support, all backed by AArete expertise and market insights.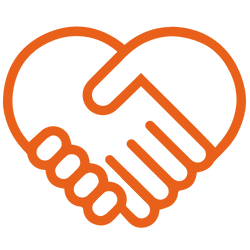 Member Attrition &
Retention Strategy
---
Optimize member retention through data-driven insights for trend identification; streamline member engagement to increase healthcare outcomes and overall member experience.
Risk Adjustment & Reconciliation (RA)
Benefit from robust risk adjustment programs grounded in real-world expertise and market insights. Gain detailed encounter management insights to pinpoint roadblocks or growth areas throughout the encounter lifecycle. From point of care to regulatory submission, ensure accurate submissions with thorough oversight. You can trust AArete to help strategically position your health plan across the reconciliation and remediation process, enabling audit preparedness and maintaining compliance with industry standards.
Featured Services
Risk Adjustment &
Encounters Advisory
---
Maximize your processes through AArete's expertise in managing the encounter lifecycle, analytics for risk adjustment program performance, and root-cause analysis to identify data leakage. Ensure optimized workflows and unparalleled insight, positioning you for industry-leading success.
Revenue Reconciliation
& Accuracy
---
Boost your financial accuracy and revenue capture through strategic reconciliation to pinpoint payment variances, streamline audit oversight for internal or external validations, and tailor regulatory-based reporting for real-time performance insights across Medicaid, Medicare, or Commercial programs.