Meet SueEllen Carroll, Director at AArete, serving Healthcare Payers and Providers
SueEllen Carroll, Director at AArete supporting the Healthcare Payer and Provider areas, brings over seven years of experience in strategic profitability improvement with a refined focus in client revenue enhancement and efficient resource utilization. She has led several engagements leveraging predictive analytics tools to facilitate process re-engineering and strategic cost reduction.
SueEllen holds a Master of Arts degree in Public Policy from the University of Chicago, a Post-Baccalaureate in Biology and Pre-Medicine from Loyola University of Chicago, a Bachelor of Arts in Political Science from the University of Chicago and a Lean Daily Management certification in Healthcare from the University of Michigan.
She was most recently recognized by Consulting Magazine's 2023 Rising Stars as an Honoree for Excellence in Strategy Consulting in Healthcare & Well-Being. This recognition focused on her leadership skills with developing and directing innovative initiatives that position clients for success.
Read below to learn more about SueEllen, her motivators, and what this award means to her.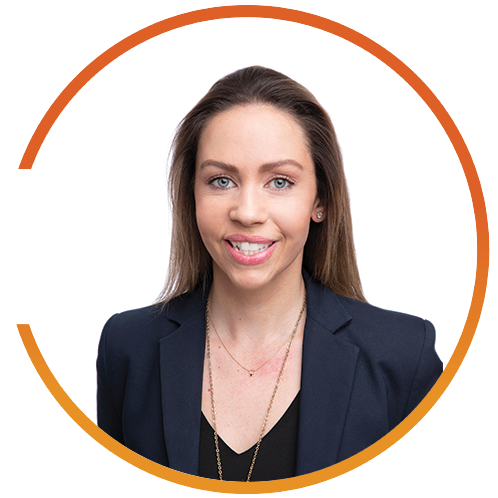 What would you say has been the biggest factor in your success so far?
The biggest factor in my success so far has been cultivating relationships – internally and externally. I do not consider it "networking," I view it as bringing my authentic self to all my interactions and making genuine connections, which ultimately leads to success.
What do you enjoy most about your career in the consulting industry?
I deeply enjoy helping clients think about and solve their toughest problems, especially within the healthcare space. What I love about AArete's approach is that we do not just hand over a strategy or playbook, we partner to implement and ensure our clients realize savings or achieve their desired outcome. I am energized by what comes along with the critical thinking and problem solving: a variety of work/content and well-rounded, passionate colleagues.
What is your proudest achievement to date?
At the beginning and height of the pandemic, I was able to lead teams that partnered with payer and provider clients to build strategic approaches to state budget cuts and COVID-19 delays. Helping ensure strategies were in place to keep the lights on was my way of supporting healthcare workers, which was extremely rewarding.
What's the best advice you've ever been given?
For me, it's a toss-up between "Be a lifelong learner" and "The harder you work, the luckier you get." I value learning and continuous growth along with hard work and excellent delivery.
Throughout my career, the focus of what I'm learning has shifted (e.g., from mastering SQL and claims analytics, to thinking about the healthcare industry more broadly and evaluating trends) and my passion for learning has been a big driver of my success. Coupled with hard work, anything is possible.
What does this recognition mean to you? 
First and foremost, I am honored to be recognized among such a remarkable cohort. Perhaps more impactful for me, however, is being chosen by AArete for the nomination. I cherish the tenacity, work ethic, and leadership of my colleagues and firm, so I am delighted they see the same in me.
Click here to learn more about the award and read SueEllen's editorial on Consulting Magazine's website.