Employee Spotlight – Katrina Atkins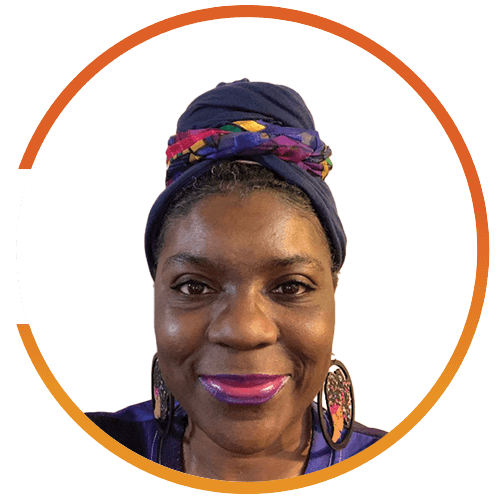 Q. How did you find your way to a career as an Executive Assistant?
My EA experience began in high school working in the Assistant Principal's office. From there, I worked in a few other offices as a Receptionist and then a Secretary. I was good with computers and went to business school as a Computer major. I was taking all of these technical computer classes and everyone in the classes were very withdrawn and quiet. It did not match my outgoing and social personality. I found that I was actually connecting more to my Communication and Speech classes. My professor asked me why I was going into computers. She convinced me it wasn't the right fit and encouraged me to use my communication skills and pursue a career in public relations.
After receiving my degree, I continued to work for the university, but they encouraged me to venture out. I was offered two different positions at two different companies – a Marketing Assistant position at a subsidiary of Tyco and an Advanced Administrative Assistant position at Hewitt Associates/AON. Hewitt's offer was more financially compelling, so I went with them and have been an Executive Assistant ever since.
Q. What was your AArete interview process like?
I had the opportunity to meet with AArete's Chief Financial Officer, a Managing Director and a Vice President. They explained how, aside from the CEO, the other senior members at AArete did not currently work with an Executive Assistant. This role would require me to insert myself and teach them how to utilize my support to help provide them leverage with their work.
While I talked about my technical skills and my prior work experience, I also talked about my interest in Sci-Fi Fantasy and Marvel with one of the VPs. I had never been in an interview with anyone who wanted to discuss movies. That experience put me at ease and I knew, culturally, it would likely be a great fit. I received a second interview and was happy to accept when an offer was extended. I was very excited and felt like it was well suited for mutual benefit.
Q. Are you involved with any affinity groups within AArete?
I helped develop our Racial Initiative for Social Equity (RISE). Our mission works towards eliminating race-based discrimination. We are building a foundation of inclusion and allyship through effective education and training. It was important to me when forming the group that our members accurately represented all of the minority groups within AArete's workforce. Since AArete is pushing for diversity, we need a committee that is reflective of that and includes both men and women's perspectives. We still have so much work to do, but it feels good knowing that AArete invests in the framework to progress in areas that are meaningful and impactful to myself, and many others.