Supermarkets Brace for COVID Labor Shortages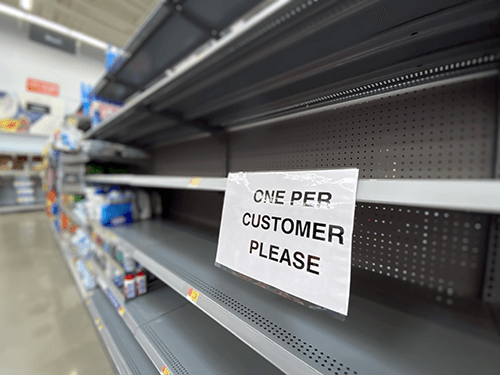 The companies that feed America and provide basic staples are bracing for labor shortages as the novel coronavirus pandemic intensifies, which could leave them without enough workers to manufacture, deliver and unpack groceries in stores in the coming months.
As the virus spreads, supermarkets and distribution facilities face a difficult choice: how to keep shelves stocked with essentials while keeping their workers safe.
To read the rest of this article, please navigate to The Washington Post.