For Transportation, Data-Driven Marketing Isn't an Option, It's a Requirement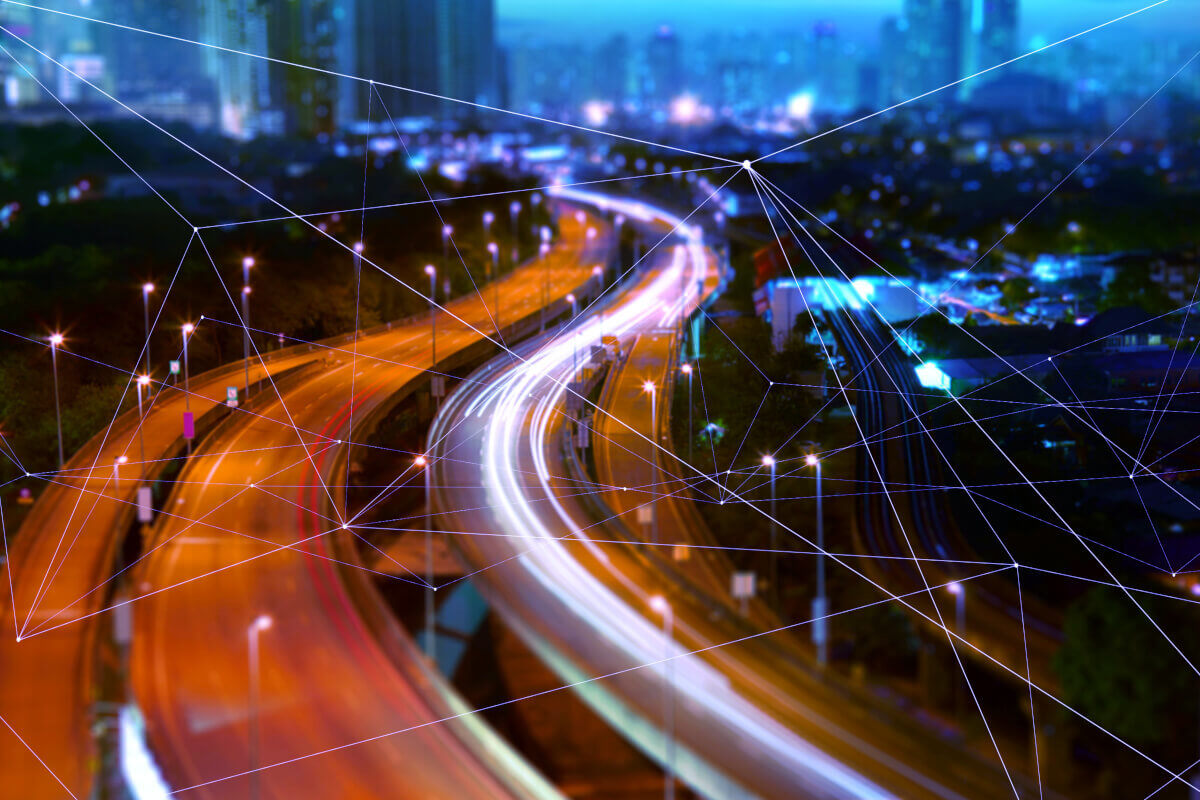 It's now a given that companies that want to maintain and grow their position within their industry need to understand, apply and develop a deep understanding of data-driven marketing. This is especially true in the transportation industry — our focus in this article — where a variety of factors have delayed the implementation of data analysis and its application to marketing. Currently the transportation industry is in its most favorable position ever, and is benefiting many businesses within or associated with it. Robust economic conditions, coupled with a massive driver shortage, have led to a severe capacity crunch that has enabled price increases, more selectivity with loads and destinations, and a significant amount of control in the hands of providers — a far cry from the state of the industry 18 months ago. However, while it's important to reap the benefits of the current state of the market, change is inevitable. Businesses face a critical need to adjust to the realities that will, sooner rather than later, transform the transportation industry — and addressing a backward state in data acquisition and analysis should be at the top of the agenda.
Addressing the Industry-Specific Barriers That Hinder Data-Driven Marketing
In the transportation world, the largest industry leaders haven't made data analytics a priority, whether in marketing or many other areas of operation. When compared to other industries, transportation is in fact considered somewhat of a laggard. How can the industry address this? In our experience working with transportation companies, it's common to see access to data restricted to information technology staff and other levels of senior management, such as safety and compliance. This means no one else in the organization can utilize the gathered information and apply it to routine but vital marketing tasks such as recruitment and retention of drivers or improving route planning to increase efficiency and customer satisfaction. The legacy, siloed platforms most companies have in place for collecting and analyzing data fail to make it available for strategic decision making. Indeed, very few organizations are modernizing their systems sufficiently to maximize the value of data. Broader and more transparent access to data across the entire organization would lead to better, more measurable outcomes. This lack of transparency, as well as companies' outdated systems, make it harder for the industry as a whole to recruit top talent — especially for cutting edge tech positions such as blockchain specialists, data scientists, analysts, etc. A culture change that emphasizes, organization-wide, the value of data and its impact on marketing efforts and many other operational considerations is vital for future improvements, from implementing more effective solutions to hiring top-level talent.
Organization leaders will have to communicate this shift in attitude by explaining the operational improvements to be gained by changing systems that have long functioned adequately. The end results will be worth the pain of change: improved marketing through more thorough access to data, more actionable insight into operations and an increased ability to recruit talent with the skills needed to help companies reach these objectives. Effective analysis reduces cost and complexity of a variety of core business functions by finding more efficient workflows and identifying opportunities and risk that may have gone unnoticed in the past.
How Data and Marketing Come Together in the Transportation Industry
Amazon's entry into the transportation world is one of the clearest industry-specific examples of how an organization committed to using data and analytics can quickly disrupt the entire market. One of the clearest changes that stemmed from Amazon's entry was a marked increase in customer expectations. By offering unparalleled access to delivery data, the e-commerce giant created a strong marketing improvement — a clear differentiator, since it can provide detailed delivery tracking to customers in real-time. There are many applications of data-driven marketing as it relates to transportation, from developing intelligence around customer sentiment and engagement information through advanced algorithms to tracking vehicles on the road to optimize routes and provide updates about load delivery timing. Here we'd like to discuss two key areas in need of improvement: shipment management and recruitment. Marketing and operations can both benefit from effective management of shipments. Meeting customer expectations by making sure an order is accurate and delivered to the right place and on time helps to build positive sentiment that leads to strong brand loyalty over time and repeat business, and ultimately a competitive advantage. That consistency is easily leveraged in marketing, where data can help marketers implement targeted campaigns to industry decision makers as well as potential customers who have visited their site.
Beyond data, creating happy customers can further help socialize brand value to other potential consumers through word of mouth. As has been widely discussed, the transportation industry is facing a crisis in driver shortages. Recruitment efforts are another important example of how data-driven developments can impact performance and marketing outcomes. Companies can use marketing data in their efforts to find new drivers who display key attributes often associated with past and potentially future success. Businesses that can leverage data from past recruitment tactics and a variety of other sources have a better chance of attracting the types of drivers they need to retain, build and support the ongoing needs of the business.. Marketing to driver communities in an effective manner is especially important because it has a direct impact on recruitment, retention, utilization and revenue.
The Long-Term Benefits of a More Advanced Data and Analytics Strategy
Giving more credence to data and analytics, making changes to company culture and investing in the people and systems that boost analytical efforts can improve performance and long-term outlook. Improvement in data analytics abilities can enhance efforts to measure ROI and strategy, helping companies determine which specific actions are beneficial to overall performance and which aren't. It aids recruiting efforts as well as contributing to improvements related to sales and revenue: As companies consider transformative changes and emphasize a commitment to improved analytics efforts, customers will recognize the value of these changes and seek to develop larger and longer term partnerships with those companies. A reduction in customer churn is another critical consideration. Better use of data and related analytics efforts means more positive experiences, which can be marketed to new and existing clients.
Market share is largely established in the transportation world, which means reducing churn and attracting customers from a competitor are top priorities. On-time shipments and quick, effective resolutions to issues like breakdowns and delays have a major impact on customers and serve as a differentiator when they compare your business to your competitors. This is a clear marketing advantage that is derived from improved efforts related to data and analytics. Making this sort of transformational change represents a major step forward for transportation companies and will require significant effort and planning to successfully achieve. But the results of such a shift would be incredibly valuable, and would allow transportation companies to remain competitive in a rapidly changing ecosystem.