Provider Data Management Needs an Update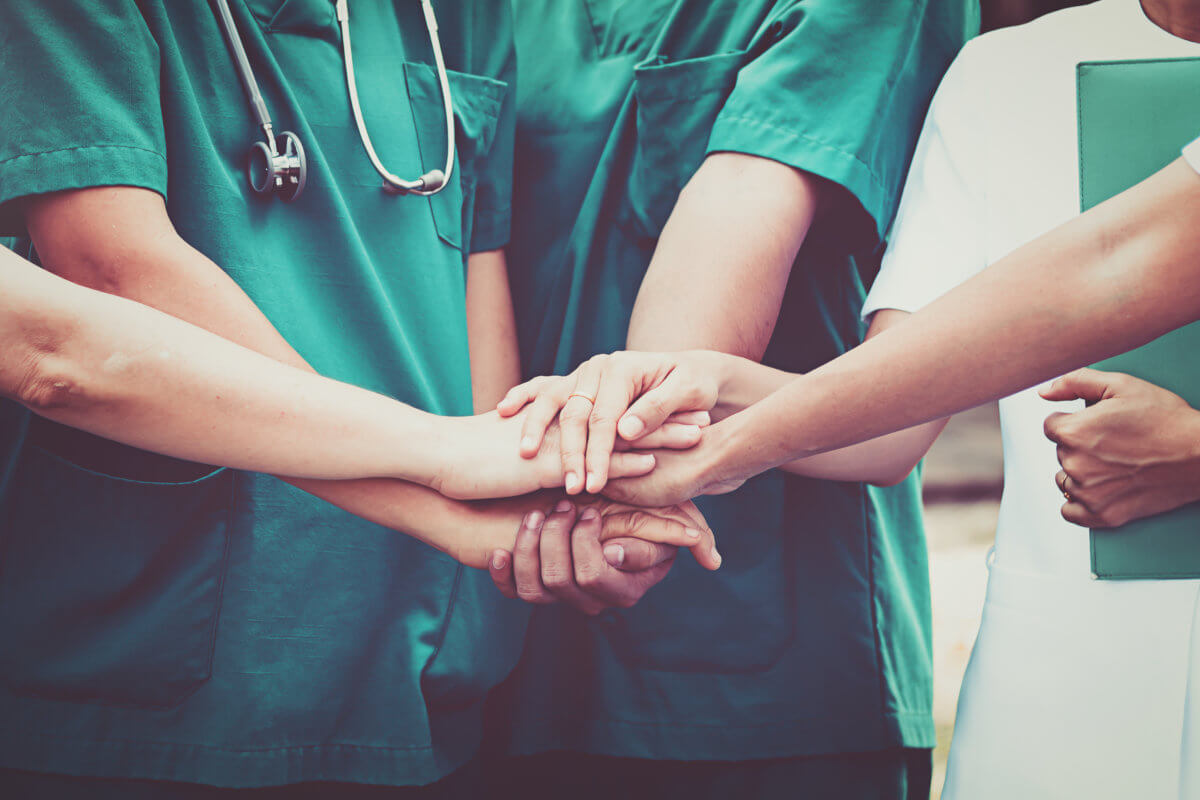 Better PDM could ease administrative burdens on doctors and hospitals — and help everyone save money.
As payers and providers work together to face the financial storm created by the coronavirus pandemic, they are operating in an environment with little room for increases in provider rates or health insurance premiums.
One step payers and providers can take to make things better is to reduce the administrative costs that result from inaccurate and late claim payments, by improving provider data management (PDM). Too often, payers have incorrect or incomplete information about a provider, or no information at all.
New technology can help solve this problem, and increase the speed and accuracy of the payment process.
For providers, that can mean reduced administrative burdens, improved satisfaction, and an offset for some of the financial impact of COVID-19.
For agents and brokers, PDM technology matters, because anything that reduces providers' administrative burdens can help improve the quality of care while helping to hold down increases in spending.
Why Focus on Provider Data Management?
A hospital system and a payer may have millions in disputed claim denials. These disputes affect one in every 10 claims. For the hospital system, resolving the concerns leads to high administrative expenditures .
Opaque payment policies, changes in authorization requirements, and updated benefits are commonly perceived drivers of denials. However, the payer's management of provider data is increasingly driving payment errors, especially with the mergers, acquisitions and growth of physician groups, delegated physician entities and independent physician associations.
One of our colleagues, Erica Nelson, a director in AArete's healthcare payer practice, has described the problem this way:, "The rapidity of changes affecting physician groups has had an astronomical impact upon payers and their ability to pay claims timely and accurately. As a result, payer/provider relationships can be unnecessarily strained due to increased volumes of pended claims, late payments, appeals, post-pay adjustments, and sanctions."
One solution is provider data management automation.
How PDM Works Now
PDM consists of the information, processes and systems required to manage the provider network. Payers use provider data to communicate network participation to health plan members, validate credentialing, and configure adjudication systems to reimburse providers based upon contracted rates. The resulting provider data is housed across many different, separate systems, and the data formats in these systems — including the PDM, adjudication, provider directory, contract repository, and credentialing systems — are often inconsistent.
Gaps or errors in provider information are sometimes identified quickly. Other problems may go undetected over long periods of time. A physician might be missing from a roster. A practitioner may be inadvertently overlooked by the credentialing department. An NPI may not be aligned with other providers practicing under the same taxpayer identification number and in the same network. One provider may have duplicate entries with different participation and contract identifiers.
Often, denials gradually accrue until the accumulated impact eventually sounds an alarm. Ultimately, gaps or errors in provider data create significant downstream risks that impact the members' ability to access care, expose the payer to a significant increase in costs, and cause provider abrasion.
Providers and payers face the following provider data challenges:
Accuracy of provider data: Only about half of all provider data is accurate.
Elongated timeframes: Changes take too long to implement resulting in significant backlogs.
Provider dissatisfaction: Strained relationships between payer and provider partners.
Member abrasion: Surprise billing, member complaints and member churn.
Increased costs: Sanctions, member refunds, interest, penalties, and high labor/administrative costs.
In light of the coronavirus pandemic and the over-extension of the medical system, we cannot afford time wasted by health professionals in tracking down simple gaps and errors. The overall system will benefit from access to correct and complete provider data that is essential to efficient and accurate payment of claim, maintenance of provider relations and controlling increasing costs.
The Robots Can Help
Health plans are leveraging robotic process automation (RPA) through the application of machine-learning robots that reduce the burden of manual work and downstream operational issues, while increasing productivity and accuracy specific to many health plan functions including provider data updates, as well as contract configuration setups, prior authorization approvals, appeals routing and accounts payable invoices. In this time of COVID-19, the use of technology becomes even more critical to address the workforce constraints, productivity issues and system limitations that result from working with a remote labor force.
PDM is a strong candidate for the use of RPA due to the process involving simple, repetitive and rules-based tasks using standardized, structured and digitized data, like adding a practitioner to a roster or updating a physician practice location.
In addition, repeatable PDM procedures, such as configuration of boilerplate contracts and assignment of participation status, can easily be configured without human intervention.
Of course, adopting RPA solutions can be limited by a lack of collaboration that may exist between payers and providers. This can be mitigated by ensuring the timeliness and consistency of inputs necessary to ensure bot accuracy levels are achieved. For example, the use of standardized rosters and change request forms will improve processing times and reduce discrepancies. An alternative to standard forms is the use of optical character recognition (OCR) to translate scanned contracts and record roster revisions with a high degree of accuracy. A third option is the use of a fully integrated, on-line provider portal that serves as a repository of provider information (e.g., demographic, credentialing, participation, licensing data) and facilitates real-time updates across non-integrated systems that rely on provider data.
Certain vendors in the current market do offer access to extensive provider databases; however, a vendor solution or centralized data base, without a real-time automated feedback loop between both parties, and across the payer's disparate systems, will result in continuing invalid provider directory information and incorrect claim reimbursements. As a result of these limitations, immense potential exists for payers to drive the integration of an automated PDM solution consisting of a joint provider database accessible and editable by both payer and providers.
From a payer perspective, the return on investment in OCR, RPA and online portal technologies will result from an immediate decrease in the backlog of provider changes, pended claim volumes, inaccurate payments, penalties/sanctions, post-pay adjustments, member refunds, member churn and interest-bearing late payments.
Speeding up the payment process and improving the accuracy can reduce the number of grievances and appeals, make providers happier, and help providers overcome the hardships resulting from the coronavirus pandemic.
This article was originally published in Think Advisor.