How a Baseline Assessment Can Help Health Plans Streamline Prior Authorization
This is an AArete Healthcare Payer insight
The movement to streamline prior authorization continues to gain momentum and health plans that are not taking steps to simplify the process risk losing business to more agile payers.
Simplifying prior authorization has become a priority for many health plans. Since the beginning of the year, a few of the country's payers announced plans to cut back significantly (between 20% and 25%) on the number of prior authorizations.
Also known as precertification, prior approval, or coverage determination, prior authorization requires providers to obtain approval from payers for certain services and drugs before payment or care is rendered. It has long been an effective utilization management tool – and one that needs to be preserved – to prevent unnecessary, ineffective, or fraudulent medical services.
Health plans, however, are coming under increased pressure from regulators and legislators, who are concerned that prior authorization is putting up roadblocks to timely care. A more efficient prior authorization process that optimizes technology and automation can turn around requests faster and improve the quality of the review while simultaneously reducing care delays and costs associated with fraud, waste, and abuse.
How We Got Where We Are
Prior authorization was created in the 1960s to limit unnecessary hospitalizations for procedures that could be managed in a less expensive outpatient setting. Today, it is used to control the inappropriate use of all types of medical services, therapies, and drugs. Without it, healthcare costs would skyrocket as demand for the latest drugs and technologies grows.
Case in point: the newer class of medications – such as Ozempic, Rybelsus, and Trulicity – that are used to treat Type II diabetes but are also being prescribed for weight loss. Consumer demand is surging for these drugs that can help people lose 10-50 pounds but cost more than $1,000 per month and require ongoing use to maintain weight loss.
Traditional weight-loss drugs generally are not covered under Medicare and commercial insurance, so doctors prescribe these diabetes drugs for "off-label" use to get around insurance coverage exclusion. The increased demand has contributed to a drug supply shortage, negatively impacting people with diabetes who rely on these medications. Prior authorization allows payers to confirm medical necessity, clinical appropriateness, and safety to minimize inappropriate utilization and costs.
Prior authorization certainly has its benefits, but the process has not evolved as much as it perhaps should have. Reliance on fax machines and manual review of information can result in long delays, documentation gaps, and inappropriate denials, which leave providers and members frustrated and dissatisfied. This has led to numerous regulations and policies aimed at forcing payers to address processes and technology gaps and exempting certain providers from prior authorization requirements, such as "gold carding." While these mandates are trying to ensure members get necessary care, they have unintended consequences of significantly reducing payers' ability to control inappropriate utilization and costs.
In December 2022, the Centers for Medicare & Medicaid Services (CMS) proposed new regulations that include rules to facilitate prior authorization. Unsurprisingly, it will be a long time before the legislation is approved. Meanwhile, there are some important steps health plans can take to streamline prior authorization, and it starts with a baseline assessment.
How a Baseline Assessment Can Help Streamline Prior Authorization
Keeping up with the ever-changing prior authorization environment is challenging because it requires balancing clinical appropriateness and timely care with the administrative demands of managing approvals with providers. A baseline assessment of prior authorization policies and procedures is essential to ensure the process is efficient, transparent, cost-effective, and compliant with state and federal regulations.
At many health plans, activities between departments are often not well coordinated, which can result in member care being delayed. Some payers AArete has worked with did not have an accurate understanding of their net approval and denial rates and the key reasons that prevented an accurate calculation of these metrics. They also did not have an understanding of their total costs associated with prior authorization processes compared with competitors.
Health plans should analyze all medical procedures, therapies, and drugs that require prior authorization, so they understand the quality and cost implications of adding or removing approval requirements. Payers can leverage a multitude of data points to improve program effectiveness and provider/member satisfaction.
To assess the financial impact, payers must take into consideration utilization, spending, prior authorization volume, costs, and resource requirements. Removing prior authorization requirements for certain codes will lower prior authorization volume, decrease administrative costs, and may improve member/provider satisfaction – but it may increase medical costs significantly if not properly managed and monitored.
Adding prior authorization requirements will increase administrative costs and may require additional resources, but should have the benefit of lowering medical costs by avoiding medically unnecessary services and drugs.
In addition to an initial assessment, payers should perform an annual evaluation of medical, therapy, and drug prior authorization lists for additions, changes, and removals and update medical necessity criteria. They should also review the areas listed below to ensure program effectiveness:
Prior authorization volume, approval, denial, and appeal rates by code
High-cost/low-volume codes compared with high-volume/low-cost codes
Administrative cost per approval versus savings achieved
Medical necessity drug criteria for medical and pharmacy benefits
Resource requirements and costs (i.e., medical specialty)
Member/provider satisfaction or voluntary disenrollment due to prior authorization rules
Prior authorization costs, volume, approval/denial rates of competitors
Technology is Your Friend
Thanks to rapid advancements in technology, there is a growing opportunity for health plans to streamline and automate prior authorization processes. Automated approval tools can be customized to meet the specific needs of payers. The tools can also be integrated with advanced analytics, real-time data streaming, and efficient communication channels to help lower process costs and improve coding consistency and member satisfaction. Here are a few ways technology can streamline prior authorization:
Using Artificial Intelligence for Pattern Recognition:
AI-powered tools can process extracted information and perform real-time benefit checking at the point of prescribing and ordering. This can help prescribers redirect prescribing/ordering to appropriate medically necessary services and drugs. Automated prior authorization decision-making eliminates manual processes and minimizes human errors or discrepancies, ultimately saving time and reducing administrative overhead. Automated decision-making and notification also empower providers to navigate the approval process with ease, while also ensuring that members have a more transparent and user-friendly experience. Prior authorization submitters are notified of the turnaround time using historical data and machine-learning algorithms. Plus, intelligent queuing mechanisms can be leveraged for case tracking and management.
Integrating Electronic Health Records:
Integrating prior authorization processes with electronic health records (EHRs) has the potential to significantly streamline the healthcare workflow. By leveraging rules-based engines within EHR systems, healthcare providers can automate and expedite the approval process, reduce administrative burdens, and improve member care.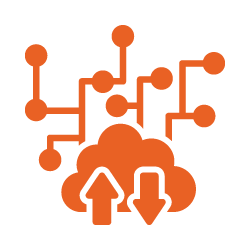 Integrating with Third-Party Systems:
Leveraging APIs with proven third-party vendors can increase workflow efficiency and enhance collaboration between stakeholders involved in the prior approval process. By implementing APIs, approval systems can seamlessly integrate with EHR systems, practice management platforms, pharmacy systems, and other relevant third-party applications. This integration eliminates manual data entry, reduces errors, and ensures that information flows seamlessly between systems, leading to enhanced accuracy and efficiency in the prior approval process.
Improving Provider Submissions:
Many providers still rely on faxed submissions. Manual data entry from faxed documents is prone to errors, such as typographical mistakes and incorrect interpretation of handwritten entries and notes. AI-powered optical character recognition (OCR) technology mitigates those issues by accurately converting faxed text into digital data. This integration eliminates the need for manual data transfer, minimizing the risk of data entry errors and ensuring that all relevant information is captured in a timely manner. Healthcare staff can access the digitized information without the need to refer to physical documents, further streamlining the process.
Technology is reshaping prior authorization. Navigating that journey requires a deep understanding of how technology can be seamlessly integrated into the approval process. It also necessitates knowing what other health plans are doing so you can stay one step ahead of the competition.
AArete, as a leading consulting firm for health plans, has extensive business, clinical and technical expertise across the full spectrum of payer operations to improve your prior authorization processes. Our team can help you deploy highly configurable and customized tools, incorporate advanced analytics, and facilitate efficient communication channels that can streamline the process, reduce costs and enhance the overall member experience.
Embracing automation and data-driven decision-making benefits providers and members and ensures that healthcare resources are utilized effectively and efficiently. The future of prior authorization lies in the synergy of technology and engagement, creating a more accessible and member-centric healthcare system.
Meet the Authors
Leslie Lotano-Saba
Darren Ghanayem
Learn more about AArete's Pharmacy Solutions