Carson's Joins Retailers With Online Revival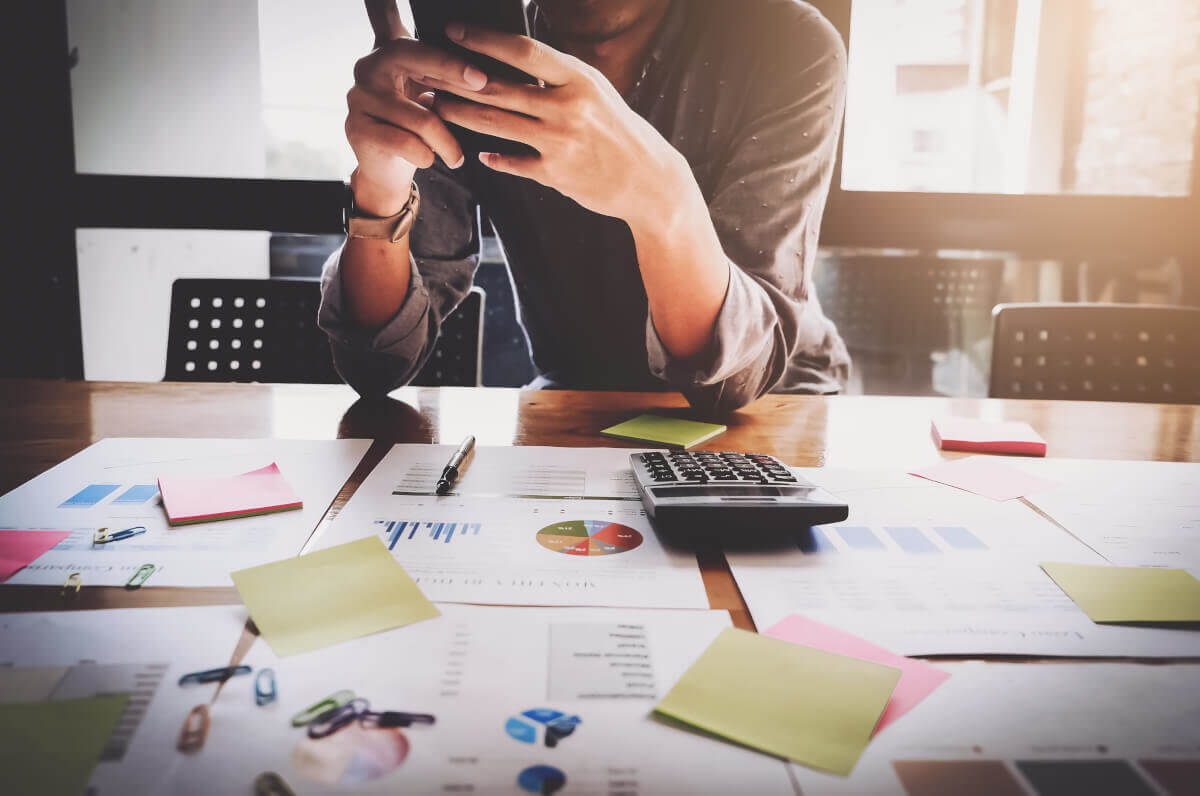 During the final days of going-out-of-business sales at Carson's last month, still-loyal shoppers mourned the demise of a 160-year-old department store chain. Their loss may turn out to be short-lived. Less than a month after stores rang up their final sales, the websites of Carson's and the other chains formerly owned by Bon-Ton Stores were open for business, with promises that bricks-and-mortar stores would follow. The announcement came within a week of a Delaware bankruptcy court approving the sale of Bon-Ton's intellectual property. With that unusually speedy resurrection, Carson's joins the ranks of bankrupt retailers trying to find new life after liquidation, alongside companies like Wet Seal, The Limited and Circuit City. For buyers, it's a bet that at least some of the brands that succumbed to rapid changes in the industry still have enough loyal fans to keep a version of the business afloat — even if the goal falls short of a full bricks-and-mortar comeback. Merrillville, Ind.-based CSC Generation, which bought Bon-Ton's intellectual property, is betting on the department store brands because it thinks the retailer's problems came down to expensive leases that forced the company to operate stores that were too big in communities with too much competition, Justin Yoshimura, CEO of CSC Generation and Carson's, said in an emailed statement. "When Bon-Ton signed many of these leases, they were only competing with Sears, (J.C. Penney) and Macy's," Yoshimura said. "But once Amazon, (T.J. Maxx), Kohl's, Sephora and Ulta moved in, stores that were previously profitable became unprofitable, as they all chipped away at sales.
Now that we are freed from these unfavorable leases, we anticipate getting to profitability pretty quickly." The company is "sprinting" to reopen at least some stores before the holidays, he said. Carson's website says Bon-Ton is in the process of reopening stores in Evergreen Park, Lombard and Orland Park, along with locations in Wisconsin and Colorado. CSC Generation didn't have a specific timeline for reopening the Chicago-area locations and couldn't say whether they would occupy the same spaces that previously housed Carson's stores. The company will consider plans for additional bricks-and-mortar stores next year, Yoshimura said in the emailed statement. Those plans currently include stores ranging from 10,000 to 100,000 square feet, open three or four days per week, carrying products from vendors familiar to the retailers' customers and some new names, he said. CSC Generation acquired membership-buying service DirectBuy in a similar transaction about a year and a half ago, and has since grown revenues and profitability, Yoshimura said. Still, he acknowledged "there aren't many successful examples to point to" when it comes to retailers attempting to mount a comeback after liquidating.
Although it can be easier to start with a brand with an existing following than build one from scratch, retail experts agreed a successful revival is no easy feat. Watching a retailer weaken, file for bankruptcy and go through liquidation can tarnish it in consumers' eyes or make shoppers question whether the new version will match what they remember, said Michael Brown, a partner in consultant A.T. Kearney's consumer and retail practice. "They need to make the consumer feel it's the brand they've always known and a place to have a good experience," Brown said.
Unless a brand had a particularly strong identity or sold products that couldn't easily be found elsewhere, fickle consumers move on quickly and can be tough to win back, said Marshal Cohen, retail analyst at market research firm NPD Group. That's a lesson Wet Seal's new owners learned after acquiring the brand in March 2017, after its second bankruptcy. Gordon Brothers blamed the teen apparel chain's struggles on expensive real estate and thought it could bring back young customers to a new online version of the brand, with a goal of eventually adding bricks-and-mortar stores. "The rapid speed of its decline ironically meant consumer awareness and affinity remained high," said Ramez Toubassy, president of Gordon Brothers' brands division. But it took about six months to relaunch Wet Seal's online store, which created unexpected challenges as Gordon Brothers attempted to rebuild sales. Gmail began classifying Wet Seal emails as spam, so even customers who had signed up for the chain's mailing list no longer saw its messages in their inboxes, he said. Links to the website began appearing lower in online search results because it hadn't been open for business. When Gordon Brothers acquired European streetwear brand Bench in July, it emphasized a speedy relaunch, lining up inventory to sell on the new website earlier than it had with Wet Seal. Bench's new European e-commerce site is expected to be open for business later this month, Toubassy said. "Every day the website isn't up and trading is a day that really impacts your ability to build the business back up," he said. Then there's the question of whether to reopen bricks-and-mortar stores. Starting online helps a brand's new owner keep costs low. Electronics chains Hhgregg and Circuit City, both of which once operated big-box stores, currently only exist online, though Circuit City has said it plans to test out concepts for new retail stores.
But physical stores help consumers connect to a brand, A.T. Kearney's Brown said. When a retailer opens its first store in a particular area, nearby shoppers tend to spend more online, he said. But within a year and a half of closing all stores in an area, retailers tend to lose most online sales too, he said. "That's a hurdle to overcome if you're trying to do it with just a brand name online," Brown said. Many of the companies currently attempting to revive once-liquidated retailers are at least aiming to get back into physical stores, albeit with a much smaller footprint. Apparel from The Limited, bought by New York-based private equity firm Sycamore Partners last year, currently is sold on its e-commerce site and at another Sycamore-owned retailer, Belk. Sycamore also bought the women's clothing chain Coldwater Creek out of bankruptcy and relaunched it online in November 2014. The company has since reopened three bricks-and-mortar stores, with plans to open three more this fall. Wet Seal aims to return to bricks-and-mortar stores, but that might not mean reopening its own stores. The company would also consider selling its products through other retailers, and for now, it's focused on growing its online business, Toubassy said. None of those proposals would amount to a full comeback, but in most cases, that's not the goal, Cohen said. "The goal is to create a new business model that lends itself to making money," he said. American Apparel, acquired out of bankruptcy by Canadian apparel manufacturer Gildan last year, plans to open a store in Los Angeles in January. But the new owner is still determining what its bricks-and-mortar strategy will look like going forward. Gildan saw an opportunity to use the brand to strengthen its wholesale business. The company, which specialized in basic apparel, had seen growing
demand for slightly trendier, more upscale items — American Apparel's niche, said Jeff Cooper, Gildan's vice president of marketing. American Apparel's two previous bankruptcies weren't a big concern. Gildan attributed them to issues with the company's management and retail strategy. Gildan also believed it could make products more efficiently with its newer, higher-tech factories, said Garry Bell, Gildan's vice president of corporate communications and marketing. "We knew we would be able to take the brand and leverage it globally very quickly," Bell said. Gildan bought the company's intellectual property for $88 million in a bankruptcy auction in February 2017. Within five weeks of closing the deal, Gildan was shipping American Apparel products from its manufacturing facilities and distribution centers, Bell said. Relaunching the consumer business took a little longer, in part because liquidators were still using the e-commerce site to sell remaining merchandise.
Gildan didn't want to mess with things that had made the brand popular, Cooper said. They hired a number of former American Apparel employees and kept operations in Los Angeles. Gildan made some tweaks to the branding. While American Apparel will still use local models and realistic photography in ads, it's moving away from the more controversial images that "maybe 10 years ago were OK, but in a 'Me Too' environment are not so acceptable to consumers," Bell said. The new, Gildan-run site launched in August with 180 products. Now there are more than 300. Gildan has been focusing on growing the e-commerce business, including expanding American Apparel's international reach, shipping to 87 countries, Cooper said. The brand's strong social media presence made it relatively easy to bring customers back, Bell said. Whether Carson's and Bon-Ton have found their new, viable business model isn't yet clear, industry experts said.
Sean Maharaj, director in the retail practice of consultancy AArete, was skeptical Bon-Ton's department stores were distinctive enough to keep shoppers from abandoning them for competing chains. "What they did can be replicated elsewhere," Maharaj said. "When something becomes so commoditized, that's where the pitfalls are." But the individual retail brands did have loyal regional followings, and kids who grew up shopping at Carson's are now parents who might be interested in a Carson's with a better online experience, NPD Group's Cohen said. A history as a full-line department store would make it easier to sell a wide range of goods on an online platform, he added. "A lot depends on the execution," Cohen said. "People will give them a shot, but if they're not ready to keep up with the competition, they're not going to get a second shot." This story has been updated to reflect new information about the size of stores CSC Generation plans to open.