Does Ikea's 1st Urban Location Take a Page From the DTC Playbook?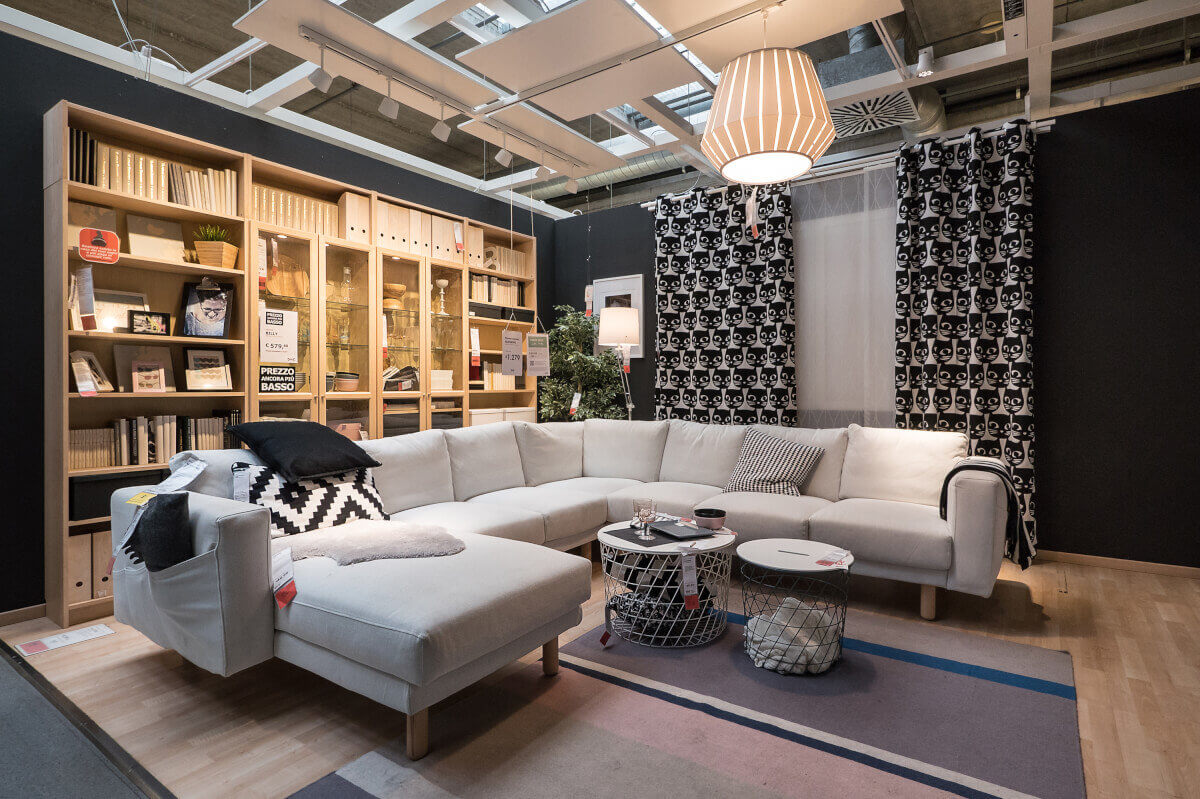 The retailer this week unveiled a small-format store, which provides design consultations to Manhattan's urbanites.
Ikea's plans to attract more urban millennials came closer to reality this week with the opening of its first urban planning studio in New York City on Monday.
Located on the Upper East Side, the space spans 17,350 square feet, according to a press release, and occupies three floors — a much smaller footprint than its warehouse-like counterpart. Consumers have the opportunity to learn about small-space solutions by working with an Ikea consultant to plan projects and can schedule a one to two-hour appointment with Ikea associates or explore the space in "self-planning" areas.
However, aside from the size of the urban planning studio, there is one glaring difference from a typical Ikea store: consumers won't be leaving the store with any products in hand.
Ikea "is the ultimate in cash and carry," Ken Morris, principal at BRP Consulting, said in an interview with Retail Dive. Consumers already understand that when it comes to Ikea, figuring out how to transport the large boxes home is all part of the game. "I've been stuck out on the loading dock at closing time not being able to fit the items in my car," Morris added.
But is Ikea, a company that disrupted the furniture space years ago by flatpacking products and passing the assembly off to the consumer, perhaps looking to modern-day disruptors for inspiration? The move seems to take a page out of direct-to-consumer brands' playbooks. Digitally native brands like Casper, which has since announced plans to open 200 brick-and-mortar locations, and Warby Parker, which now operates over 90 locations in the U.S. and Canada, have become experts in creating meaningful brand experiences in smaller spaces.
"Many digitally natives view rent basically as search," Ray Hartjen, marketing director at RetailNext, told Retail Dive in an interview. "What's the number of shoppers that come into my door divided by rent, which is basically what they'd be doing for Google Ad Words and things like that."
While Ikea has become known for its big-box stores, it's not the way urban millennials want to shop, according to Hartjen. "The suburban Ikea, in a way, is very much like a structured treasure hunt," he said. "It's really like 'Follow the Path.' You start here and they'll wind you around this entire area and you can break off the path if you wanted to, but it's a great risk to being lost forever."
But by opening up a store in an urban environment, companies gain access to new customers and have the opportunity to reintroduce their brands to existing customers.
"Ikea is listening to what shoppers want and knowing that a brick-and-mortar store, in this case these planning studios, are really a source of customer acquisition," he added. "Nurturing that customer via the consultation with the Ikea designer, making a purchase and then having that delivered. I think that's just a really smart way of adapting to the way that consumers are preferring to shop now."
And while the urban planning studio may provide a solution to urbanites as far as accessibility, it won't offer the same experience the retailer is known for, which, of course, includes the food. "If they don't have Swedish meatballs, it's going to be a real mistake," Morris said. "Just the cafeteria is a trip."
But Ikea isn't alone in going smaller: Several legacy retailers known for their large stores have also tested out smaller, urban concepts. By the end of this year, Target will have opened roughly 130 small-format stores in urban, suburban and college campus communities. Kohl's last year pledged to open more stores with a smaller footprint — about 35,000 square feet compared to its older 80,000-square-foot stores. And Nordstrom strayed from its typical store format when it launched the Nordstrom Local concept, the retailer's merchandise-free showroom.
And while this appears to be an extension to the services the retailer already offers, such as kitchen planning service Traemand and odd-job service TaskRabbit, the fact that Ikea is doing it in a new format, potentially attracting a new set of customers, is enough to set the retailer apart from those suffering in the current retail environment, according to Tim Lefkowicz, senior managing director at AArete.
"It's clear that IKEA is not afraid to try new things in this uncertain retail environment," he told Retail Dive in an email. "Instead of solely doubling down on its core strategy, IKEA is demonstrating to the retail sector that retrenchment and stagnancy is a risky strategy. Consumers are changing and retailers must pick up their pace. This means trying something that might feel foreign, and not being afraid to fail."