Is BOSS the new BOPIS?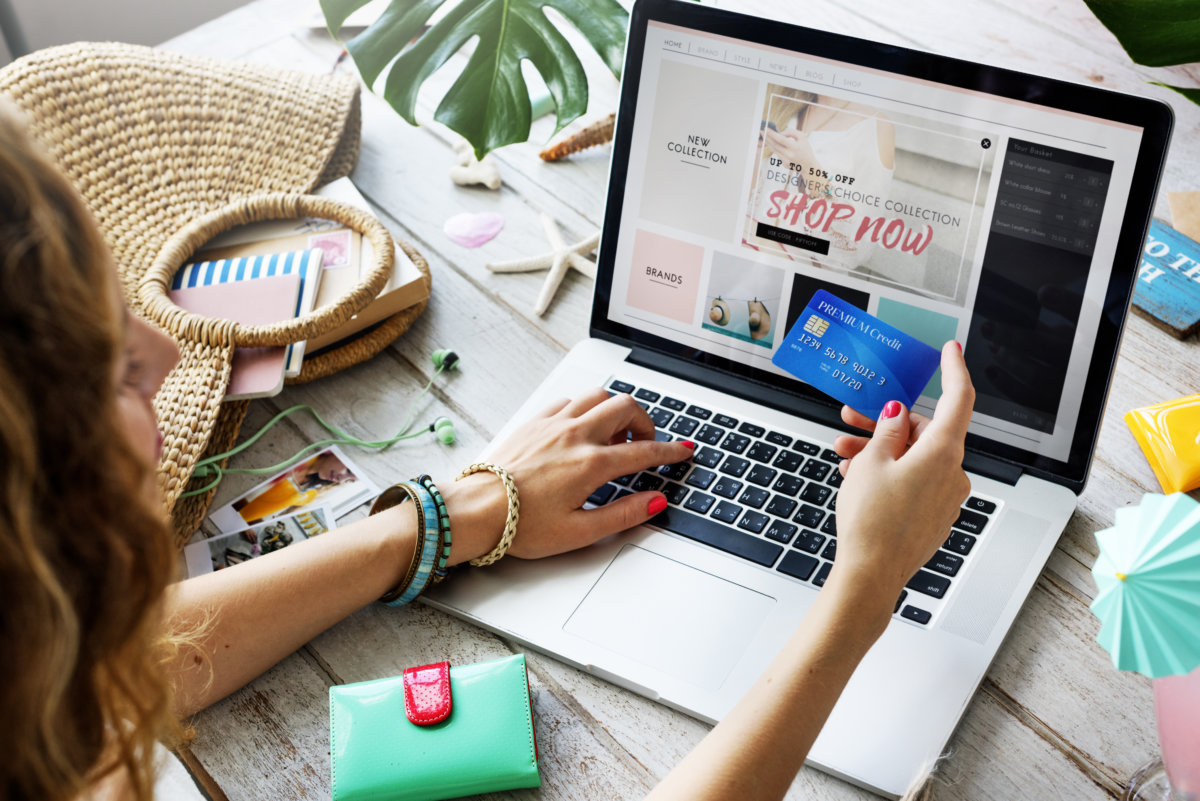 The advantages and challenges of ship-to-store versus in-store pickup.
Buy online, pick up in-store (BOPIS) is a growing trend among retailers — as is its counterpart, buy online, ship-to-store (BOSS). These fairly new methods of purchase are expected to be popular shopping channels this holiday season for retailers such as Michael's, Zara and Macy's. For example, BOPIS and BOSS have increased attached sales for Kohl's between 20% to 25%, according to a recent CBRE report.
Although both channels begin with a digital purchase and end with a customer in the store, the logistics that go along with each require different steps. And as retail continues to change its omnichannel format, experts are expecting to see a greater rise in BOSS as a way to accommodate smaller profit margins and faster consumer demands.
The rise and rise of BOSS
BOSS is a backend process, which is used to make sure a retailer's store looks like it has everything they sell, with ample supply, according to Charles Dimov, vice president of marketing at OrderDynamics.
He believes every retailer should offer BOPIS, and BOSS should just be one way of fulfilling those orders with the help of an advanced order management system. First and foremost, retailers should aim to fulfill BOPIS orders completely from field (in-store) inventory when possible. But when an item is not in stock, BOSS should be used to fulfill an order for a customer from the nearest location.
In that way, BOSS actually takes the idea of BOPIS one step further; in essence, it means retailers will never be out of stock. Items the store does not have available can be shipped from the warehouse and then the customer goes to the store to pick up the items, with the added benefit of driving traffic to the store.
Implementing BOSS can yield many benefits, particularly around data, according to experts.
First, BOSS can drastically increase distribution efficiency and cost, said Jonathan Smalley, CEO and founder of Yaguara, an e-commerce management platform. Where sell-through used to be the indicator of where and how much of a specific product or SKU to stock, buy-through can now give that same data while reducing exposure to again inventory on shelves.
In addition, Dimov said, BOSS means the store uses some or of its own inventory to fulfill the request, increasing store turnover.
"This takes pressure off the store and retailer to discount items at the end of the season," Dimov said. "In effect, they should have fewer such goods, since turn velocity is higher." Sean Maharaj, director in the transportation logistics and retail practices of AArete — a global consultancy specializing in data-informed performance improvement — said BOSS also allows for a smaller physical store space.
"It limits the need for stock on hand, allowing for a smaller store footprint, as well as potentially larger order consolidations with deliveries to other sister stores at a greater and more predictable frequency," he said. "In addition, it eliminates the need for retailers to engage with third parties to execute last mile/home deliveries versus in store pick-ups."
Also, BOSS is a model based on a distribution center managing and filling the order, versus in-store staff executing the pick-and-pack activities.
Finally — advantageous to the shopper — BOSS enables free shipping without the customer having to reach a minimum threshold.
BOSS does however come with its challenges
"If a store already has 900 pairs of bright yellow rubber boots during a drought, and another set of bright yellow rubber boots are shipped to it to fulfill a customer order, you can imagine what the store manager will think," Dimov said.
Plus, Maharaj notes in some cases, shipping one particular item from another location like a distribution center can add some potential logistics costs versus having charged the customer for shipping it to their home or brought from another store location.
"It is high time that the logistics teams work with store and digital teams to design a new flexible delivery model for managing customer demand." Vikas Aron Director, Order Management, Aptos
In addition, though not yet an issue, there could be unmanageable size limitations for the model based upon the typical physical transaction size of product. For example, a larger storage space would be required for televisions versus cosmetics, Maharaj said.
Smalley recommends most retailers test out BOSS, but especially recommends it for retailers looking to expand their physical presence or those seeking to become more digitally driven and operationally efficient. However, if a company's logistics isn't sophisticated enough to process the orders in a timely fashion or make use of the data for better distribution, then the company may want to consider sticking to a more traditional model.
"BOSS can provide these retailers with a more cost-effective method of delivering their product rather [than] shipping, as they likely already have delivery logistics covered while acquiring important data on where different customers want different products," Smalley said.
BOPIS still has its place
BOPIS continues to rise in popularity as well, as it provides benefits for both retailers and consumers.
Caroline Klatt, CEO and co-founder of Headliner Labs, said BOPIS brings the consumer into the physical store, so retailers still have an opportunity to up-sell customers after the e-commerce purchase. Plus, BOPIS reduces return costs because customers can see their purchase and return it on the premises, instead of shipping back an item they don't want.
A key difference from BOSS is that when fulfilling a BOPIS order, the inventory comes from the store itself.
Jonathan Cherki, CEO of ContentSquare, notes that BOPIS shoppers are an extremely important segment of retail.
"Our data shows that shoppers who buy online and pick-up in-store are an extremely valuable segment for retailers, because they tend to convert more and spend more," Cherki said. Out of 37 million grocery and retail user sessions in the U.S., France and the UK, in-store pickup customers convert six times more than other shoppers. "They also have a higher cart average — spending on average 6% more than customers who go the traditional shipping route," he said.
Smalley notes BOSS is almost certainly more cost effective than BOPIS, but the downside is the time it takes to receive the purchase. In a world where consumers want their purchases as quickly as possible, BOSS decreases consumer satisfaction in terms of time to "delivery."
"It is high time that the logistics teams work with store and digital teams to design a new flexible delivery model for managing customer demand, which can continuously adapt to changing conditions in near real time," Vikas Aron, director, order management at Aptos told Supply Chain Dive. "It's certainly easier said than done, but this change is imminent and will be foundational for surviving in an increasingly complex and competitive environment."